Education Loan For Abroad Studies
If you feel that you have a future abroad, or want to explore your education opportunities overseas,
you have come to the right place!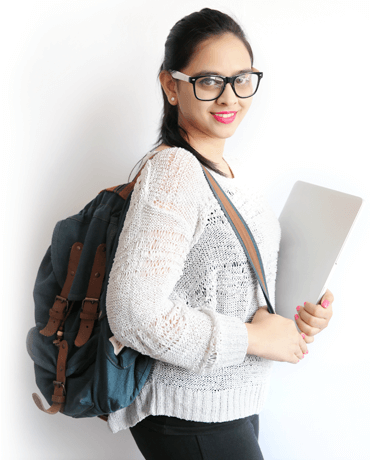 TAKE THE LEAP OF FAITH TO FOLLOW YOUR DREAMS!
Students from India are progressively choosing to continue their education abroad. The most popular destinations to study overseas are USA, Canada, UK, Germany, Australia, Singapore, New Zealand, UAE, France and Ireland to name a few.
The cost of studying in the above mentioned countries varies on a number of factors, ranging from the University, subject courses, and of course, the cost of living of the country picked. All of these are complex factors, but when you partner with Auxilo for a study abroad loan, we stand by you every step of the way and simplify the process, so you can focus on the important things.
We pride ourselves on our updated knowledge of this multifaceted field and we can assure you study abroad loan options with the best customized offerings suited to your specific needs and requirements.
Don't let your financial situation come in the way of your education goals and building a secure future abroad. Reach out to us and we will help you find a solution that will take you closer to fulfilling your dreams!
DESIGNED AROUND YOU
Our processes are engineered to perfectly meet your timelines and admission requirements.
WIDER COVERAGE
Auxilo offers the widest course and country coverage, maps don't scare us!.
SCORE & MERIT BASED BENEFITS
A promising student's potential matters; get better benefits with merits and higher scores.
Fastest Loan Sanctions
Every second counts, get hassle-free fast track loans with the fastest loan sanctions.
Pre-Admission & Visa
Simplify your admission process and get quick approvals from universities with our Pre-Admission Loans and Pre-Visa Disbursement Loans.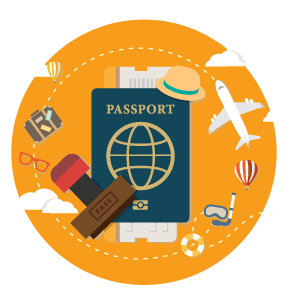 Pre-visa disbursement
Our Pre-visa disbursement loans are useful in securing a student's I-20 (USA)/Visa and Confirmation of Admission; it acts as a testimony and can later be used as a proof of funds. Once the admission is secured at their chosen Institution/University, a student can easy obtain their visa with this loan.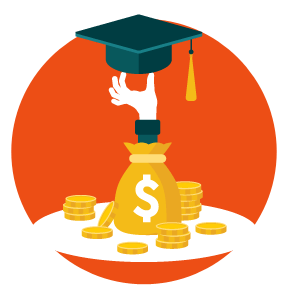 Pre-Admission Loan
Our pre-admission loans offer a student with the 'proof of funds' which can help with securing a Confirmation of Admission at their chosen Institution/University abroad. The loan covers the year's course fees, tuition, book costs, exam fees, cost of living and more
Popular International Student Destinations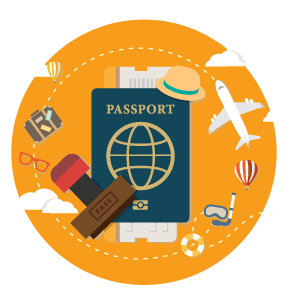 FAQ's
We love questions! Find your answers below:
More questions? Click the link below to view the answers to our frequently asked questions.
Take Me to the FAQ