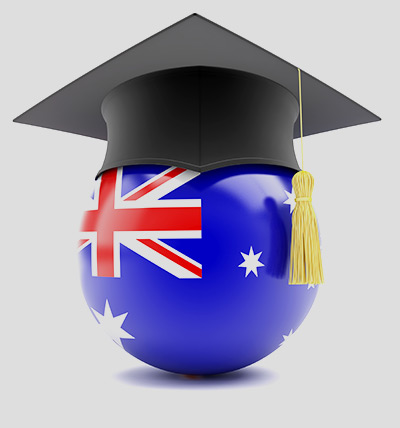 WHY STUDY IN

AUSTRALIA
In terms of quality of education supported by a proper standard of living, the land of Aussies is a hotspot to pursue and further education dreams as well as career growth
Take the Big Step With All Expenses Planned
Estimate your expenses with our calculators and have a financial plan in place before enrolling in your university!
Disclaimer:
The list above is not a comprehensive list and does not cover all the universities in the selected region. Auxilo Finserve students are currently studying in the universities listed above and we are constantly expanding our reach to the best universities, all across the world.Reach out to us to know more about other universities.
TOP UNIVERSITIES IN AUSTRALIA
Australia is much more than just kangaroos. It is also the land with world-class education, post work opportunities and excellent quality of living. Whatever course you want to study in Australia is backed by top level educational facilities in the top universities of Australia. Below mentioned are the top 10 universities in Australia with unbeatable academic excellence and overall support for students.
Australian National University
University of Melbourne
University of Sydney
University of New South Wales
University of Queensland
Monash University
University of Western Australia
University of Adelaide
University of Technology, Sydney
University of Newcastle










Hospitality and Tourism Management

AUSTRALIA ADMISSION CYCLE
Throughout the world, about 1000,000,000 people rely on Australian innovations every day. The education atmosphere in Australia is such that it nurtures development and provides the environment for individual growth that has the potential of bringing about positive changes in the world. The first step to be a name recognized world over is to understand the admission process which will give you a range of quality study options. We have curated the deadline for you so that you do not miss out on the opportunity to study in Australia.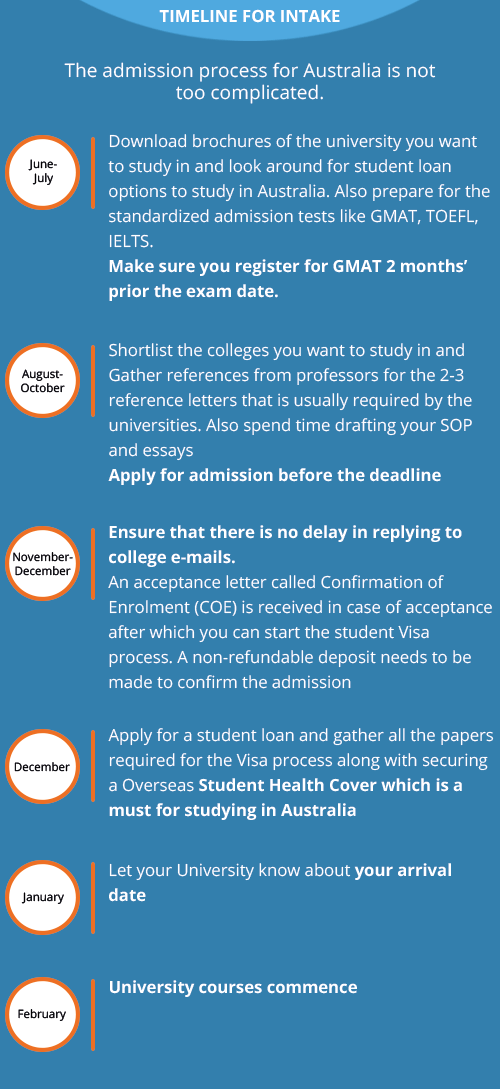 STUDENT LOANS FOR STUDYING IN

Australia is a leading global education powerhouse that has the element of some of the best facilities in the world which provides the students with a range of education opportunities. A country which has a population of only 23 million is now the 3rd most preferred educational destination and you can be well on your way to be a part of their educational demographic.

To gain the best out of Australia's education system you need the correct resources and support in terms of finances which helps you go to the next level in creating an educational impact.

Auxilo's innovative financial solutions are here to help you realize this ascent to the next level.

We are here with you to empower your dreams. You start planning to study in Australia; we will make sure that the roadmap of your dreams today becomes your reality of tomorrow.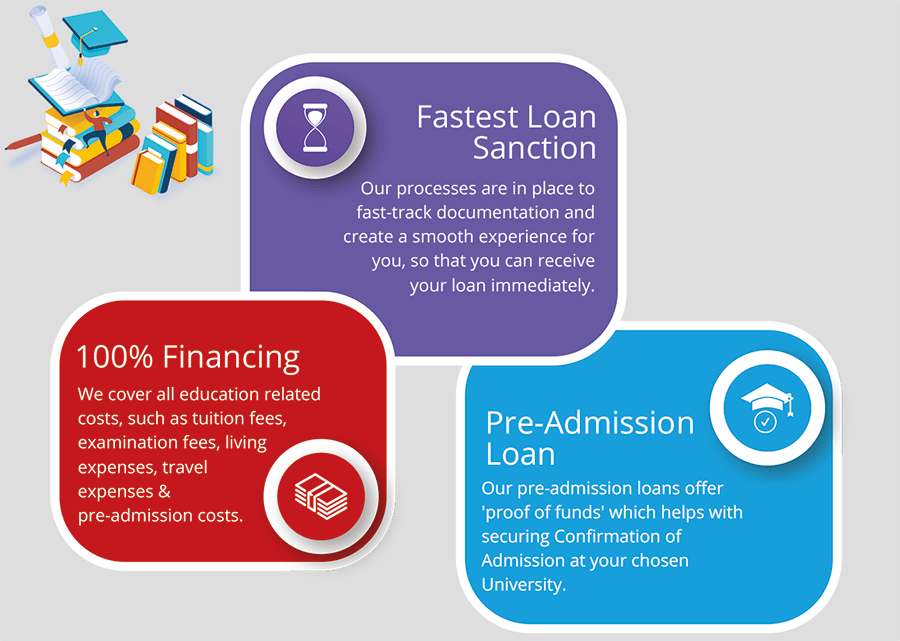 Obtaining student loans for Australia are now made easier with Auxilo!
Take the right step towards achieving your dreams with our Auxsome Advantages.
Apply Now