Study in Canada
With world-class education and an exciting

Canada is a melting pot of cultures with lots to
offer and welcomes international students with open arms.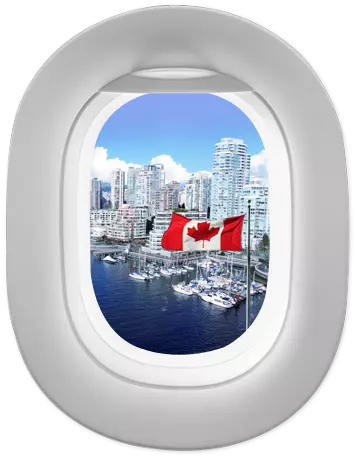 Take the Big Step With All Expenses Planned
Estimate your expenses with our calculators and have a financial plan in place before enrolling in your university!
Disclaimer:
The list above is not a comprehensive list and does not cover all the universities in the selected region. Auxilo Finserve students are currently studying in the universities listed above and we are constantly expanding our reach to the best universities, all across the world.Reach out to us to know more about other universities.
Benefits of Studying in Canada

Affordable Education

Immigration Possibilities

Innovative & Abundant Research Opportunities

Healthy & Safe Communities

World-Class Language Education

Exciting Campus Lifestyle

Welcoming Environment & Diversity In Culture
Eligibility Criteria
English Requirements
The minimum TOEFL score required by most universities is 80-84 (internet-based test) for PG courses.
Most universities and colleges accept equivalent IELTS and PTE Academic scores.
Doctorate In Canada
For doctorate programmes, most universities require a Master's degree in that subject. However, universities might consider your application without a Master's degree in rare cases.
Undergraduate Study In Canada
Most universities require at least 12 years of elementary and secondary education. However, if your academic credentials are extremely impressive, some universities may consider your application even with 12 years of education.
Minimum aggregate marks of 70% in 12th grade for Bachelor's degrees, and above 50% for diplomas and advanced diplomas.
Mathematics in class XII is compulsory for some sciences, technology and business courses.
Minimum required IELTS/PTE Academic scores with an overall score of 6.0 bands or equivalent PTE scores.
Note that universities in Quebec require a minimum 13 years of secondary school education, which is an additional year of formal education after the 12th standard or intermediate degree.
Masters In Canada
Most universities require a qualification equivalent to the Canadian Bachelor's degree, which requires 16 years of formal education. This means another year of education after Indian Bachelors or a four-year Bachelor's degree course such as B.E., B.Tech or other such courses.
Aspiring students need IELTS / PTE Academic scores with the minimum score of 6.5 bands as an overall score for PG Diploma and 7.0 bands for Master's degree. Some universities also accept equivalent PTE scores.
Some universities ask for relevant work experience if you wish to apply for MBA or Master's Degree in IT.
Admission Cycle
How Does It Work?
April to May | First Steps:
By August, shortlist 8-12 universities that you will apply to. Visit university websites and note application requirements, deadlines, etc.
By September, download admissions brochures from the university websites.
June to July | Crack the Exams:
Prepare for required standardised tests like GMAT, GRE, SAT, TOEFL or IELTS - depending on your chosen course and university.
By June-July or three months prior to the test date, register for GMAT/ GRE.
Register for TOEFL/IELTS at least a month prior to the test date. Take the required tests around September. It's best to keep some buffer in case you need to retake the test.
August to September | It's Time to Apply:
Shortlist the colleges and prepare for your application, drafting the SOP and essays. Don't miss your deadlines!
November to April | What Next:
Appear for personal/video interviews without any delay, mostly scheduled around January to March. Once you get acceptance letters, notify the universities of your decision. Pay a non-refundable deposit to confirm your admission.
May to July | Visa and Money Matters:
Apply for an education loan for Canada once you get your acceptance letter. Gather paperwork for your student visa. Check visa requirements. Apply for a student visa on time. Consider the time taken for visa processing as well.
July to August | Get Ready To Fly:
Book airline tickets. Arrange for an International Debit/Credit card. Gather all your required documents, their photocopies and check the pre-departure checklist.
Top Courses
To Study In Canada For Indian Students
Psychology & Human Resources

Mathematics, Statistics, Actuarial Science & Analytics

Media & Journalism

Biosciences, Medicine & Healthcare

Agricultural Science & Forestry
Physical & Earth Sciences and Renewable Energy

Core Engineering & Engineering Management

Business & Finance

Computer Science & IT

Master of Business Administration (MBA)
Wondering what you get when you apply for a study loan for Canada from Auxilo?
Take a look at the AUXsome Advantages!

Fastest Loan Sanction
Our processes are in place to fast-track documentation and create a smooth experience for you, so that you can receive your loan immediately.

100% Financing
We cover all education related costs, such as tuition fees, examination fees, living expenses, travel expenses & pre-admission costs.

Pre-Admission Loan
Our pre-admission loans offer 'proof of funds' which helps with securing Confirmation of Admission at your chosen University.