WHY STUDY IN FRANCE
France, the land known for Eiffel tower, blossoming love and walks along the Sienne, is also a country that offers a great multi-cultural study experience. Being a student in France is not just about classroom experiences, it is also about the adventures and knowledge you can gain from the myriad museums, cultural events and more.
Take the Big Step With All Expenses Planned
Estimate your expenses with our calculators and have a financial plan in place before enrolling in your university!
Disclaimer:
The list above is not a comprehensive list and does not cover all the universities in the selected region. Auxilo Finserve students are currently studying in the universities listed above and we are constantly expanding our reach to the best universities, all across the world.Reach out to us to know more about other universities.
Top Universities In FRANCE
The academic standards in France are set extremely high, catering to international standards and the needs of its students. Out of the 13 universities in France which have received an award, four received a 'Certificate of Excellent Student Satisfaction", getting an average 9 out of 10.
Studying in France is in general an enriching experience. This country has one of the most prestigious educational systems in the world. No matter the region in France, there are numerous universities and educational institutions offering word-class opportunities to students from world over.
Applying for a position of higher education in France is not something extremely stressful as international students have the ability to apply in as many as 20 universities at a time. While France has about 3500 institutions of higher education, there are a few universities which have won more accolades than the rest and are considered as the top universities in France.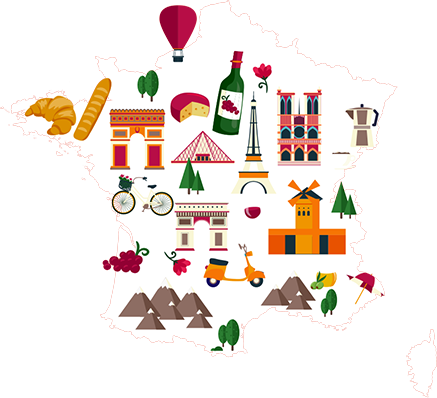 Paris Sciences et Lettres Research University
Ecole Polytechnique (Paris Tech)
Sorbonee University
CentraleSupelec
Ecole Normale Superieure de Lyon
Sciences Po Paris
Telecom Paris Tech
Ecole des Ponts ParisTech
University of Paris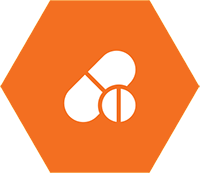 Medicine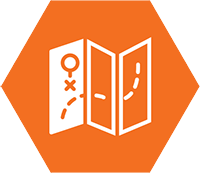 Geography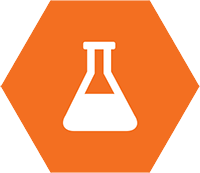 Phramacology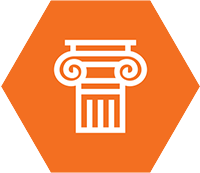 Art History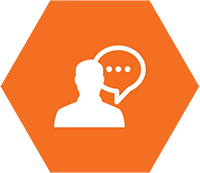 Linguistics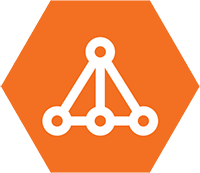 Sociology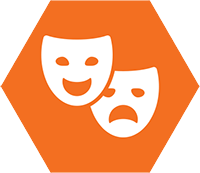 European and
Mediterranean cultures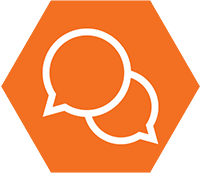 Communication Technology
FRANCE ADMISSION CYCLE
Studying abroad in France has recently captured the imagination of students once again. What was once considered to be the meeting ground for the finest artists of the world has risen to cater to the needs of students who like to think outside the box and want to make a mark in their fields, arts or otherwise.

The rich cultural gastronomy, architecture and thriving student life makes France an ideal destination in terms of studying abroad. Studying in France opens your eyes and mind to an extremely liberal cultural setting that has given birth to many revolutionary thoughts and acts. Apart from helping you gain a cultural perspective and being versed with one of the most popular languages in the world, studying in France also gives you an upper hand when pursuing an international career and provides your potential resume with a more competitive edge.

Studying in France is not just an opportunity to sipping a café au lait amongst the cherry blossoms or a stroll through medieval towns replete with history. It is also a chance to learn what events led to the unfolding of the historic events. France has always been changing and inspiring the way the world works since time immemorial. This is your chance to be another light-bearer of that change.

And when you go study in France, you are also on your way to engaging with some of the most intellectually revered minds that dominate the academic scene in the universities of France. To ease your way into getting admission in some of the top universities in France, we have outlined the admission process so that you can be better prepared to fulfil your educational dreams.
TIMELINE FOR INTAKE
In the universities in France , the academic year is generally split into two semesters, the first semester is from October to January and the second is from February to May. For the fall intake, i.e. October semester, preparation for the application process usually starts from March.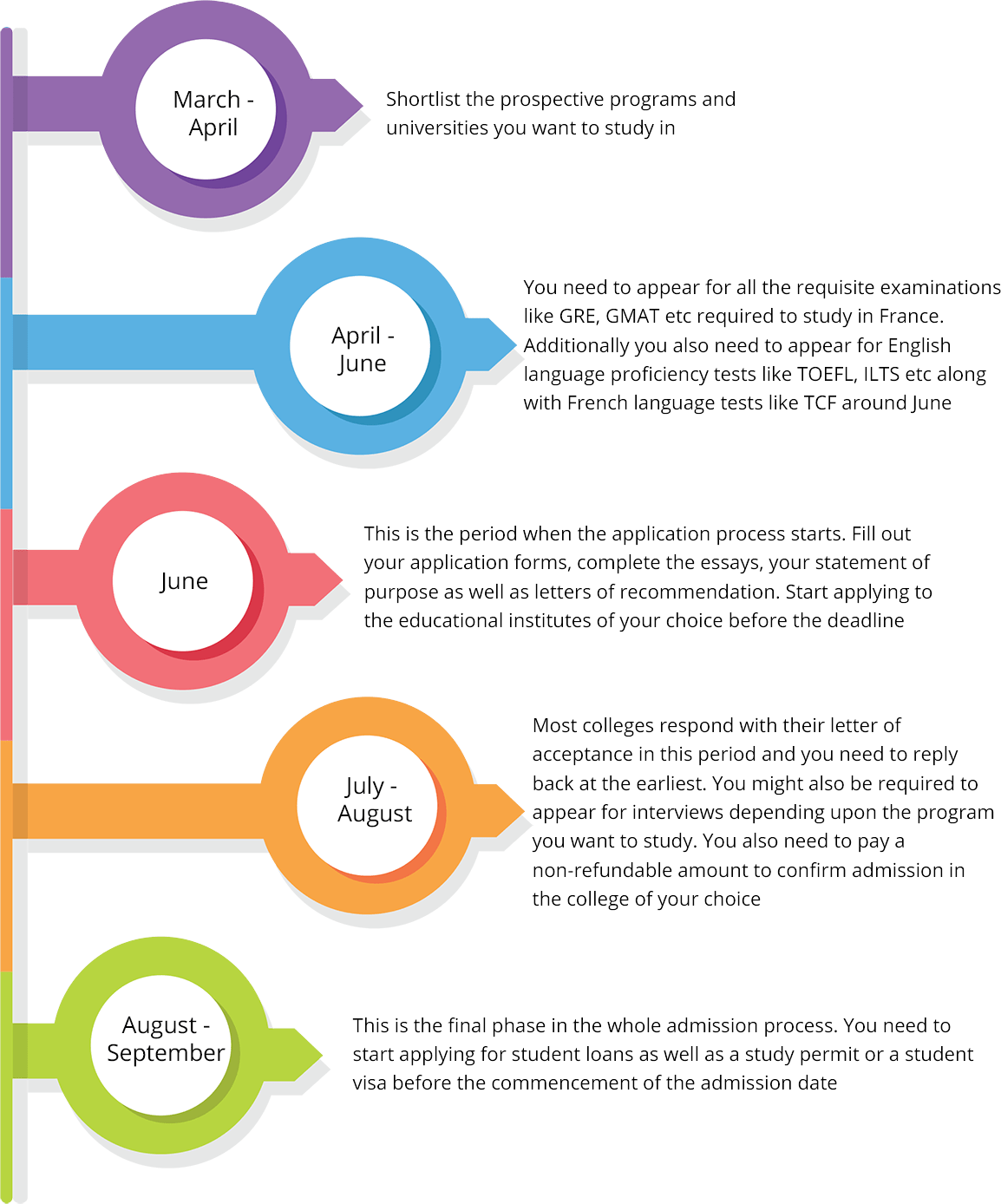 STUDENT LOANS FOR STUDYING IN FRANCE
Studying in France means being able to get the best of knowledge from some of the most renowned educational institutions in the world, being fully immersed in and learning from globe-dominating culture and language. Studying abroad in France gives a boost to your education and also helps expand your horizons by assimilating in a globally-minded society.

The universities in France pride themselves on facilitating the growth of students through high-tech equipment, state of the art research arenas and intellectually stimulating environments.

Studying in France might seem like an exciting and yet a daunting prospect. But when you have the right kind of support and resources; lounging by the French Riviera while devouring the best of academia is not a far-fetched a dream. With Auxilo's innovative financial solutions, you are one step closer to making your dream about studying in France a reality. When you apply for a student loan with Auxilo, you move in the right direction of furthering the progress of your career. It is true that studying in France will acquaint you with "la vie en rose" or what is known as the Bohemian lifestyle. But this is just a part of the learning experience that comes along with the exceptional teaching style in France.

You focus on Viva la France, we at Auxilo will ensure that you fully tap into your potential by studying in France. Features of Auxilo that allows you to climb the ladder of success!



Auxilo provides educational loan for studying in France!
Auxsome Advantages which are all about bringing out the best in your education pursuit!
Top Reasons to Study in France