Education loans to study in India
It is a great decision to study in India as it is a democratic nation with a rich history, diversity and vibrant economy. It is on the threshold of global recognition, with its expanding role in world economics and digitisation, and is at the frontier of world-class education.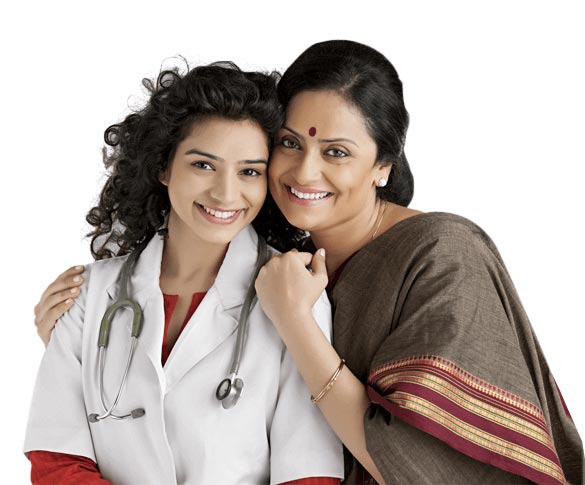 EXPERIENCE THE BEST THAT INDIAN EDUCATION HAS TO OFFER!
India's education system turns out millions of graduates every year. The scope of education has widened in India, covering new and exciting courses in diversified areas. It is a good idea to study in India if you are interested in learning about the economy, public health, the environment, law and business as well as cultural studies in arts, literature, history and religion.
Now that you've chosen to study in India, the country boasts of a number of world-class institutions and universities that are on par with their international counterparts. However, to study in India, especially in premier educational institutions, is quite expensive. And in many cases, even if a student is qualified to get admission based purely on merit, it becomes difficult to study in such institutions owing to financial constraints.
Embarking on higher studies in India requires proper planning. With complex admission processes, rising costs and inflation, a student education loan is the need of the hour to fulfil your dream to study in India.
This is where Auxilo comes in! With our tailor-made education loan solutions and in-depth knowledge of the industry, we ensure that you are a step closer to your dreams. We offer unique benefits for students interested to study in India, such as multiple co-applicant facility, flexible repayment plans up to 10 years to help reduce the burden on your finances.
With Auxilo Education Loans, studying in India is easy. We understand what you and your parents have to go through on this all-important journey of building your future, which is why our products are designed to be Pro-Student, Pro-Parent and Pro-Future!
TAILORED FOR YOU
Each student's need is unique. We customized our loans for your specific needs & requirements.
FLEXIBLE REPAYMENT
Flexible and gradual payments so you can plan your finances well in advance.
Fastest Sanction
Every second counts, get hassle-free fast track loans with the fastest sanctions.
MINIMUM DOCUMENTATION
Say bye to tedious and cumbersome processes with minimum documentation.
Eligibility Criteria
Loan Amount & Coverage
Interest Rates
Security
Disbursement
Services and Charges
Document Checklist
Downloads
Eligibility Criteria
Check your eligibility criteria for an Auxilo Education Loan:
The student applying for the Education Loan must be an Indian citizen, 18 years old or above.
The student must have a confirmed admission in the Institute before Auxilo disburses the Education Loan.
The Education Loan must be co-signed by an earning co-borrower in India.
CO-BORROWERS:
The co-borrower of the student planning to study in India must be an Indian citizen and could be a parent, sibling, legal guardian, or a relative.
The co-borrower must have a bank account in any bank in India, with cheque writing facilities.
The co-borrower will be the primary debtor.
The courses covered by Auxilo are:
Graduation, post-graduation and professional degree/diploma courses conducted by colleges/universities approved by UGC/AICTE/IMC/Govt. bodies, etc.
Technical/professional courses like management, medicine, law, engineering, aviation, etc.
Degree/diploma courses offered by independent institutions like IIT, IIM etc. that have been approved by Auxilo.
Courses offered in India by recognized foreign universities.
Vocational training, executive programs and other courses that have been approved by Auxilo.
Loan Amount & Coverage
Expenses considered for an education loan by Auxilo:
Fee payable to college/school/hostel
Examination/Library/Laboratory fees
Purchase of books/equipment/instruments/uniforms
Caution deposit, building fund/refundable deposit supported by Institution bills/receipts, subject to the condition that the amount does not exceed 10% of the total tuition fees for the entire course
Purchase of computers - essential for completion of the course
Insurance premium for student borrower
Any other expense required to complete the course such as project work, study tours, thesis, etc.
Interest Rates
Auxilo always aims to provide you with the most competitive interest rates on your Education Loan.
Your Education Loan interest rate is calculated as: Interest Rate = Auxilo Benchmark Rate + Spread
Auxilo's Benchmark Rate: 12.70%
The Spread is individually determined and is based on the analysis of credit and course profiling.
Rate of interest will be a floating rate.
Interest is calculated at a simple interest rate with monthly rest.
This rate is subject to the terms and conditions of Auxilo Finserve Pvt. Ltd.
Security
Auxilo accepts security in many forms. This can be real estate properties, life insurance policies, fixed deposits, NSC, KVP, NSS, etc. The security has to be in the name of the student/parent/guardian.
Disbursement
Auxilo will disburse the Education Loan amount in Indian Rupees. Any hostel or tuition fees will be directly disbursed to the chosen institution either in instalments or in full, as stated by the schedule released by said institution.
Any other Education Loan amount, such as living expenses, shall be disbursed in instalments spread out over the duration of the study. This amount will be transferred to the co-borrower's account.
If the student does not reside in a hostel, then Auxilo will transfer the fees to the co-borrower's account.
Services and Charges
View the complete list of fees and service charges for Auxilo here. Fees are subject to change, so keep checking back.
Processing fees
Upto 2% of the sanction loan amount or as per Sanction Letter
Know More
Document Checklist
This checklist will help you to identify which documents you should submit with your application.
Know More
Downloads
FAQ's
We love questions! Find your answers below:
More questions? Click the link below to view the answers to our frequently asked questions.
Take Me to the FAQ